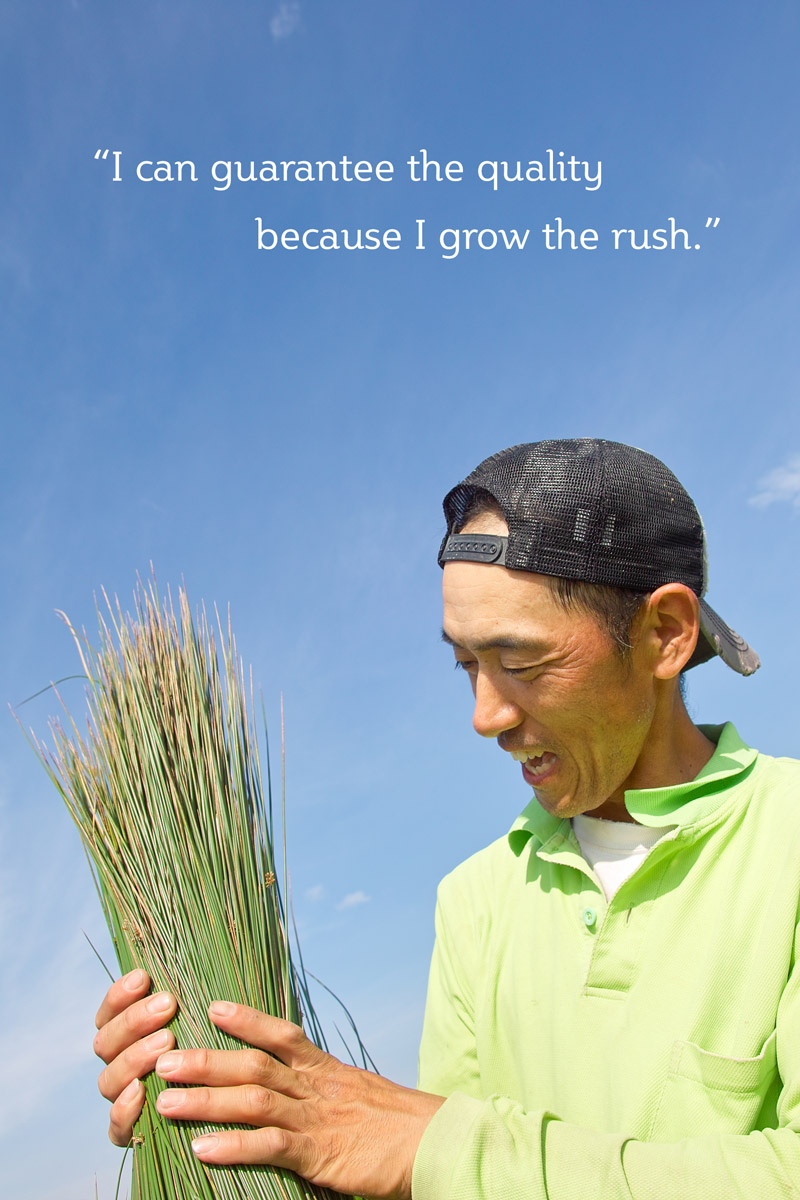 Living on grass
Our Tatami mats for a special lifestyle are supported by rush farmers' efforts.
Producers of rush are making various efforts to grow strong and beautiful igusa rush and to weave better-quality Tatami facing, known in Japan as tatami-omote.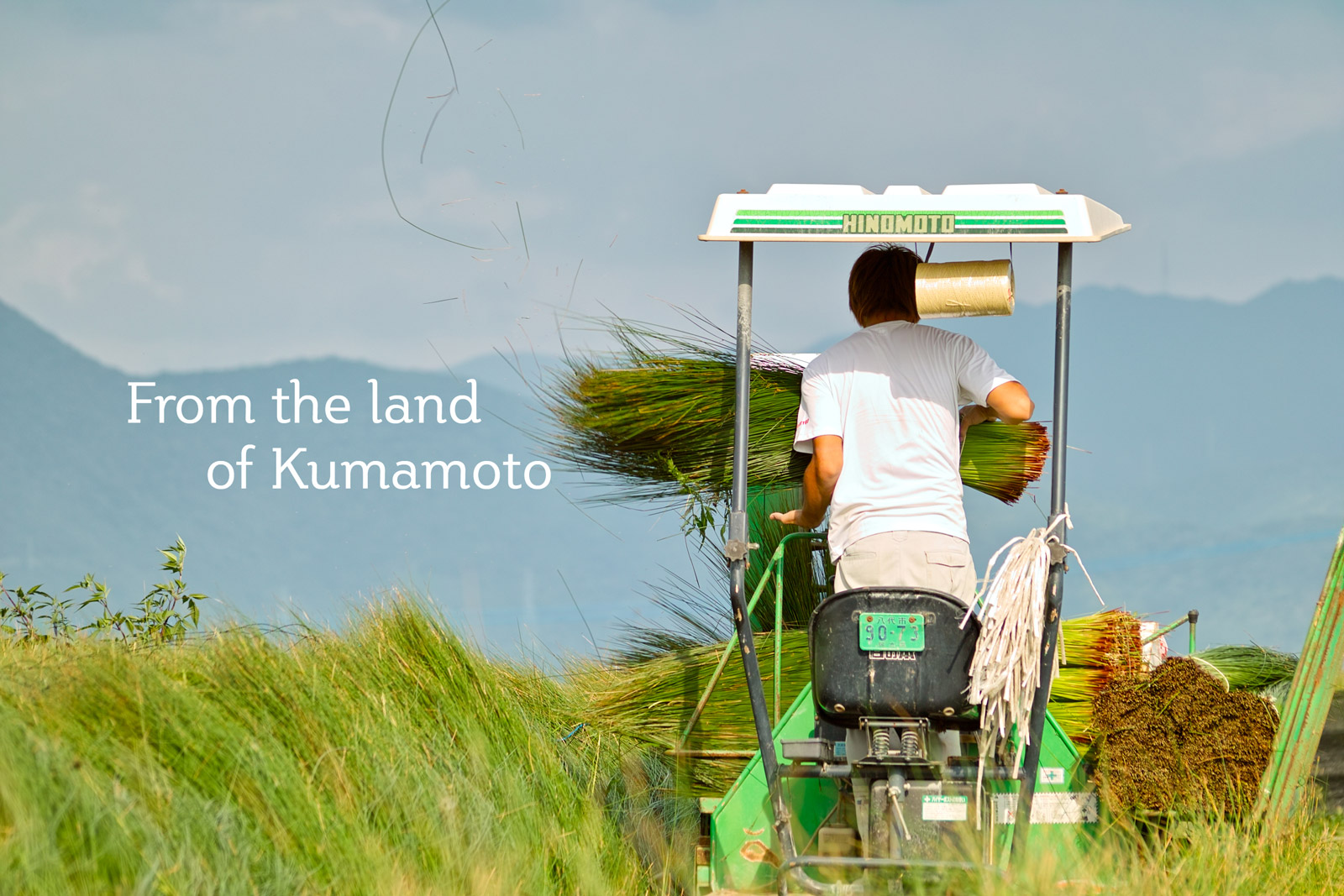 Currently, only 10% of tatami-omote on the market is made in Japan.
Tatamiya Tatsuzo makes Tatami mats using made-in-Japan tatami facing from Kumamoto, Kochi and Oita prefectures. Although it is not easy to offer a range of products from reasonable to top quality using made-in-Japan materials only, we make our best to purchase 90% of our supplies within Japan.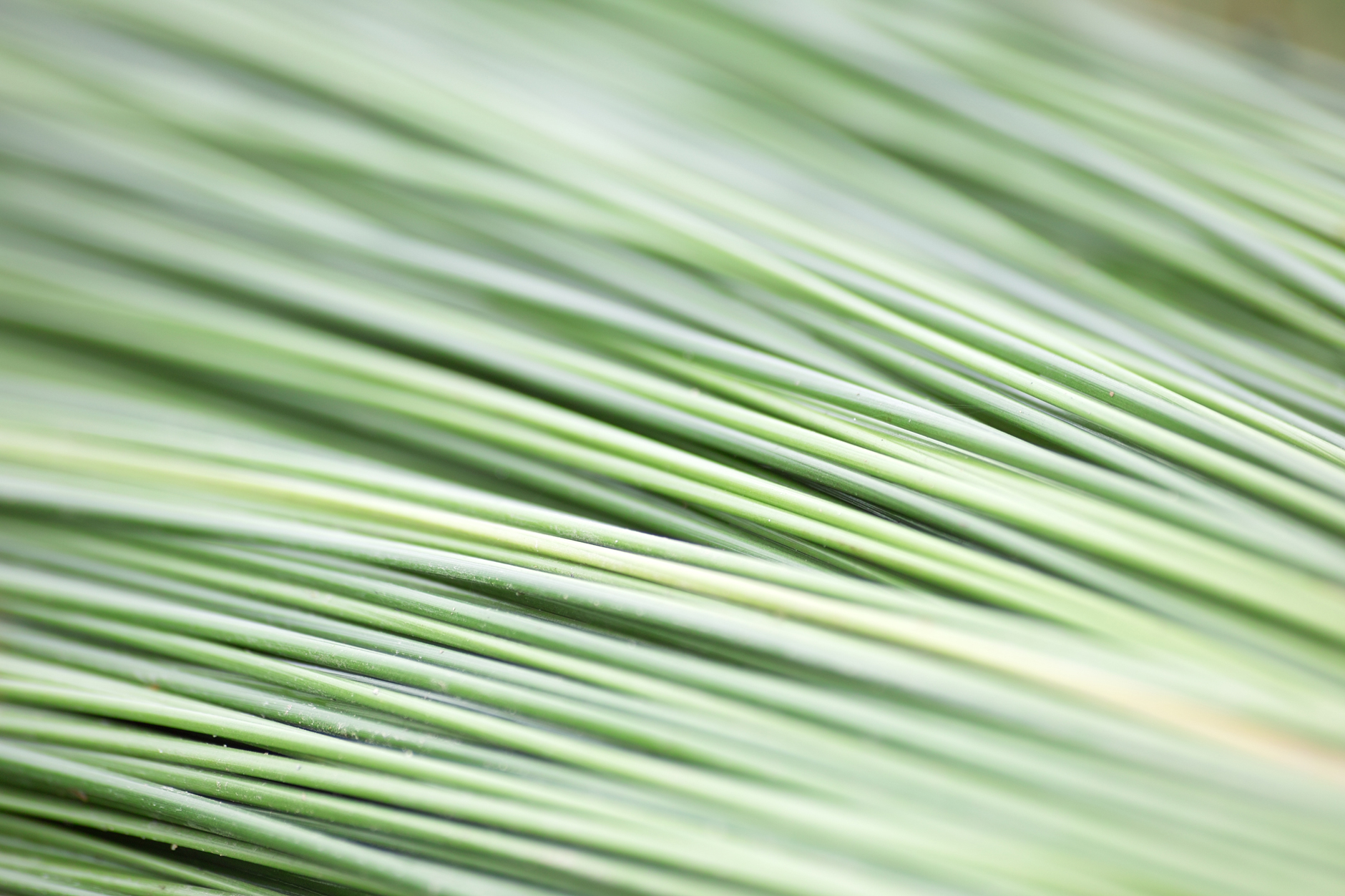 "Prices of tatami are decided based on the quality of tatami-omote."
Prices vary from farmers to farmers, and depend on the variety of igusa rush.
Each rush stem of a bunch has different length just like our fingers. The quality and price of tatami-omote are decided after rush stems are sorted and woven.
Tatamiya Tatsuzo offers a wide range of tatami-omote based on the unique but reliable criteria of the quality which has been handed down over generations.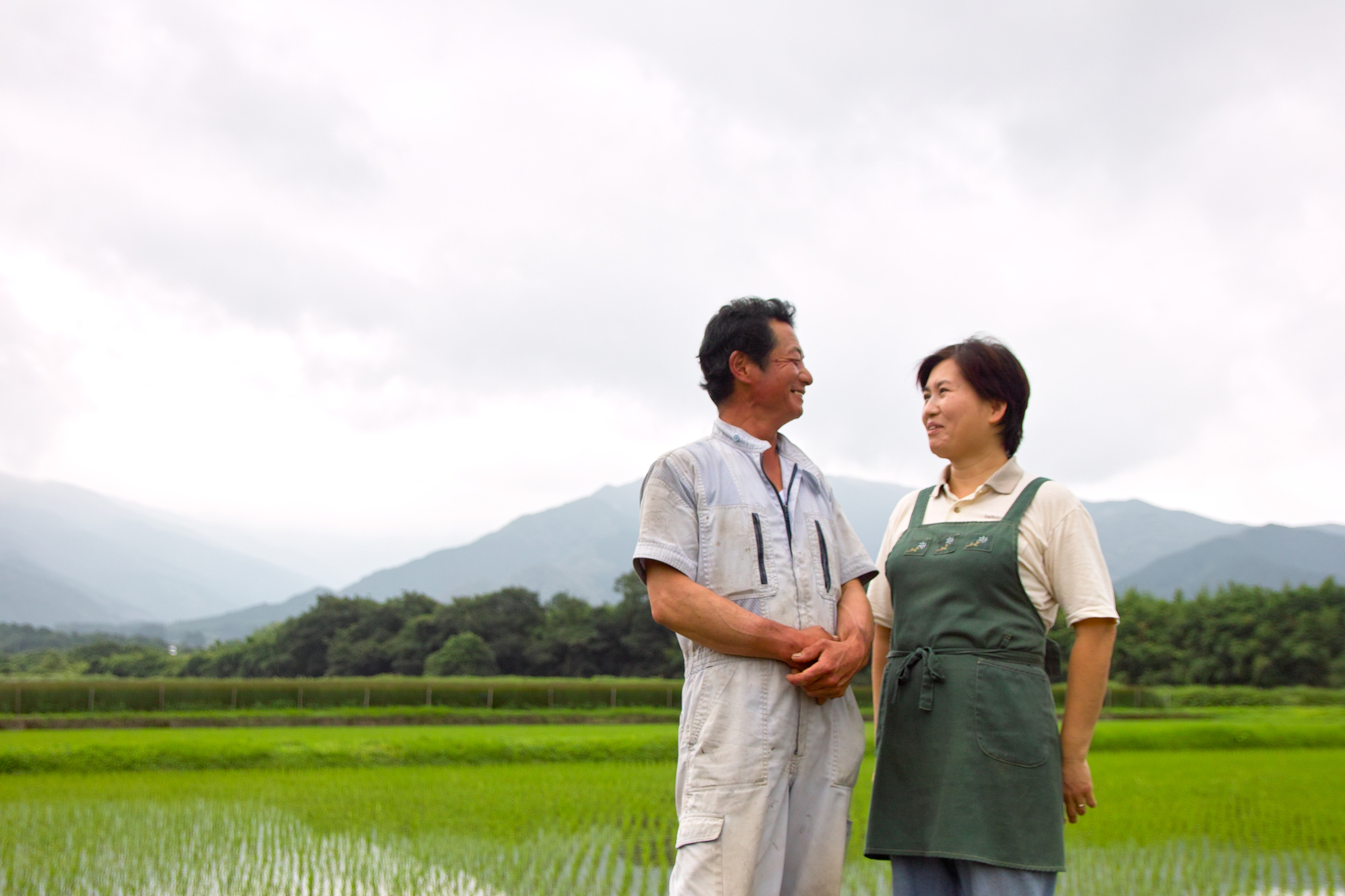 I would like to continue weaving tatami-omote with igusa rush farmers in order to preserve a special, traditional lifestyle of Japan.